Spot Trender is an innovator
In the art and science of ad testing
We add confidence, not cost or time.
We believe that there's a better way to do ad testing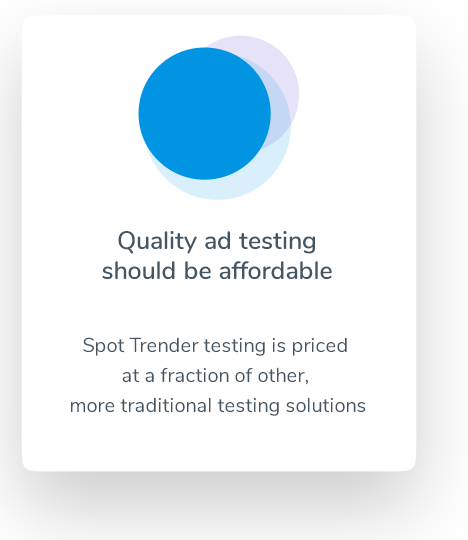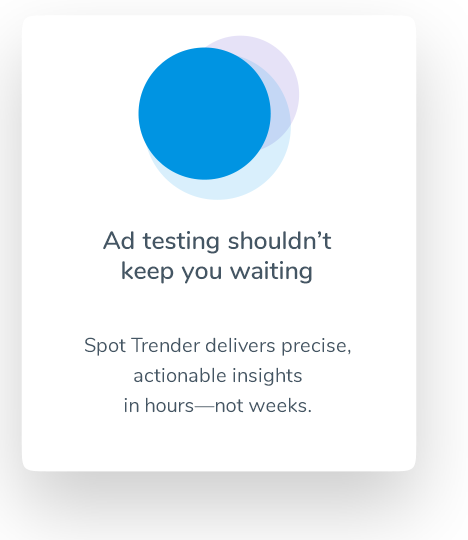 We test digital, TV, radio, print ads, and more
Meet your new
ad testing partner
We're already working with Fortune 100 and Global 5000 data-driven companies like Innocean, BBDO, Pfizer, and Hyundai.

We'd love to work with you, too.